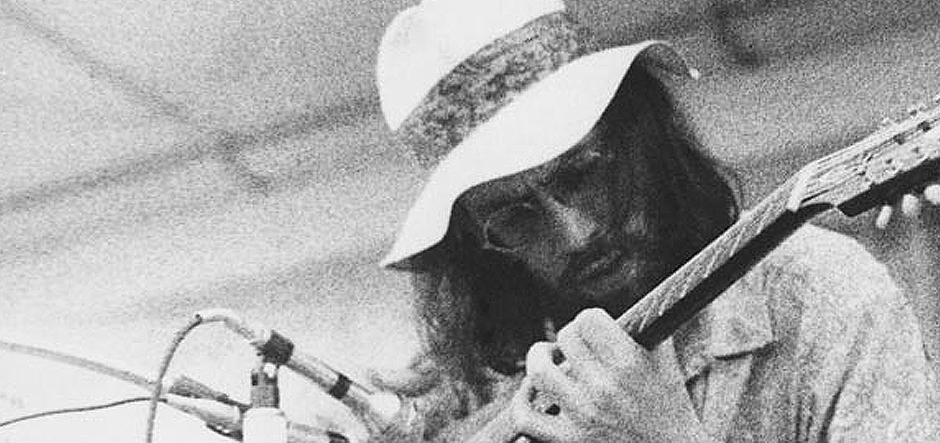 Peter Werbe interviewed Ted Lucas on his NightCall show on WRIF in Detroit. If you just want to jump straight to the guitar raga, it starts 19:00. Otherwise, take half an hour to tune into late night radio from 1974 — and weep for what passes for broadcasting in this age. For those only familiar with Ted Lucas from his self-titled LP (aka The Om Album, also recorded in 74), Ted's ebullience, idealism, and total engagement in this conversation may come as something of a surprise, but this is who he was — funny, charming, a master musician, and a bit crazy. Listen and be inspired in your own work.
Yoga Records will reissue The Om Album on vinyl with Sebastian Speaks and on CD with Riverman Music later this summer.
Click the Play button to begin the interview:
Audio clip: Adobe Flash Player (version 9 or above) is required to play this audio clip. Download the latest version here. You also need to have JavaScript enabled in your browser.
View more photos of Ted here.